Professional Music at a Reasonable Rate.
теплота [te-plo-ta] (London)
Anarchic double bass and electronics duo set jazz and techno free.
teplota-tennota.bandcamp.com
Elisa Morris
Harp and voice lead us through the National Library of Wales' folk music archive.
avanc.bandcamp.com
This Is How I Win
Cello, violin, harmonium, and cassettes ensemble haunted by Gavin Bryars.
territorialgobbing.bandcamp.com
from 7.30pm
Wednesday 27 September
The Imaginarium, Leeds
£8 advance, £10 on the door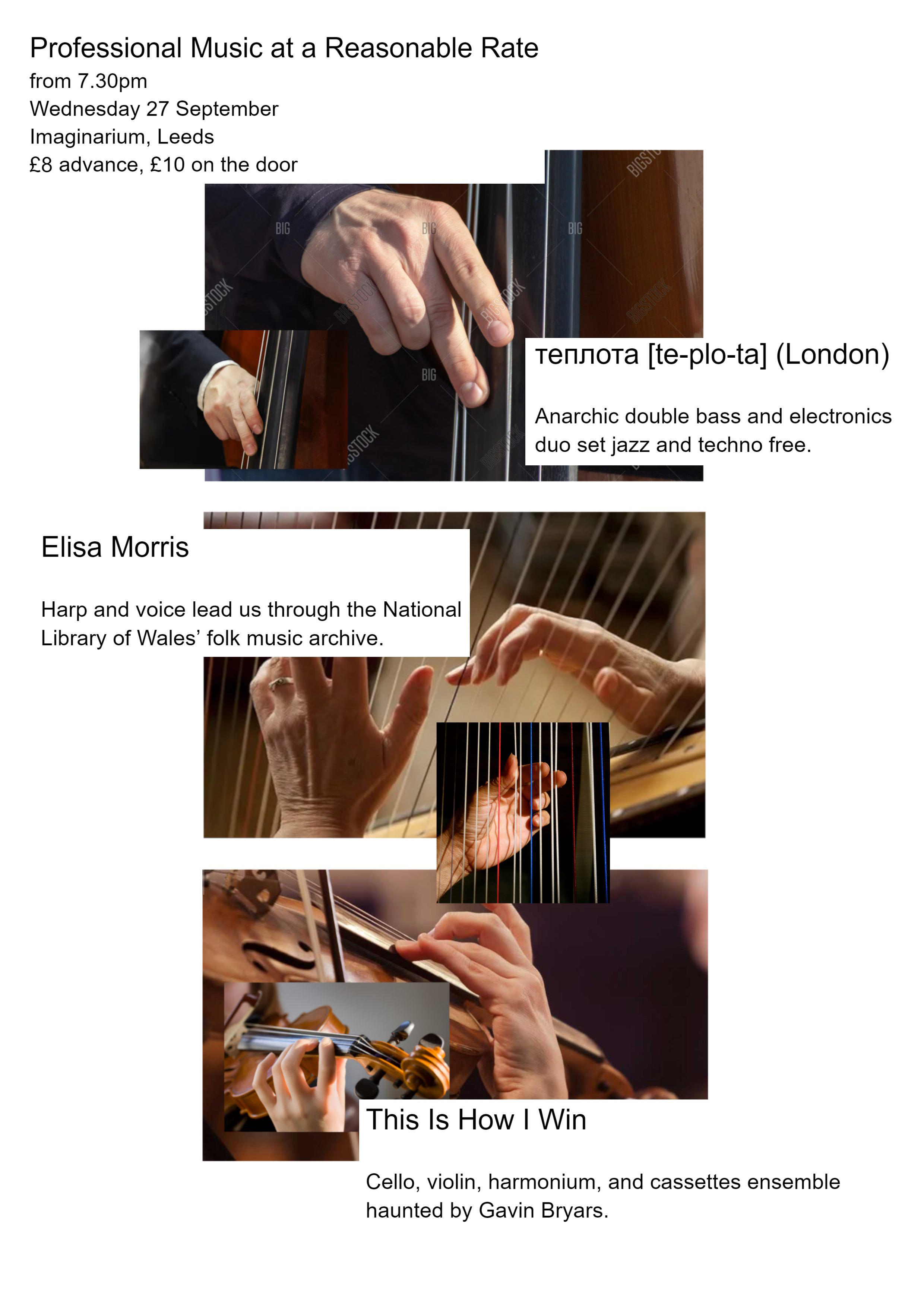 pics