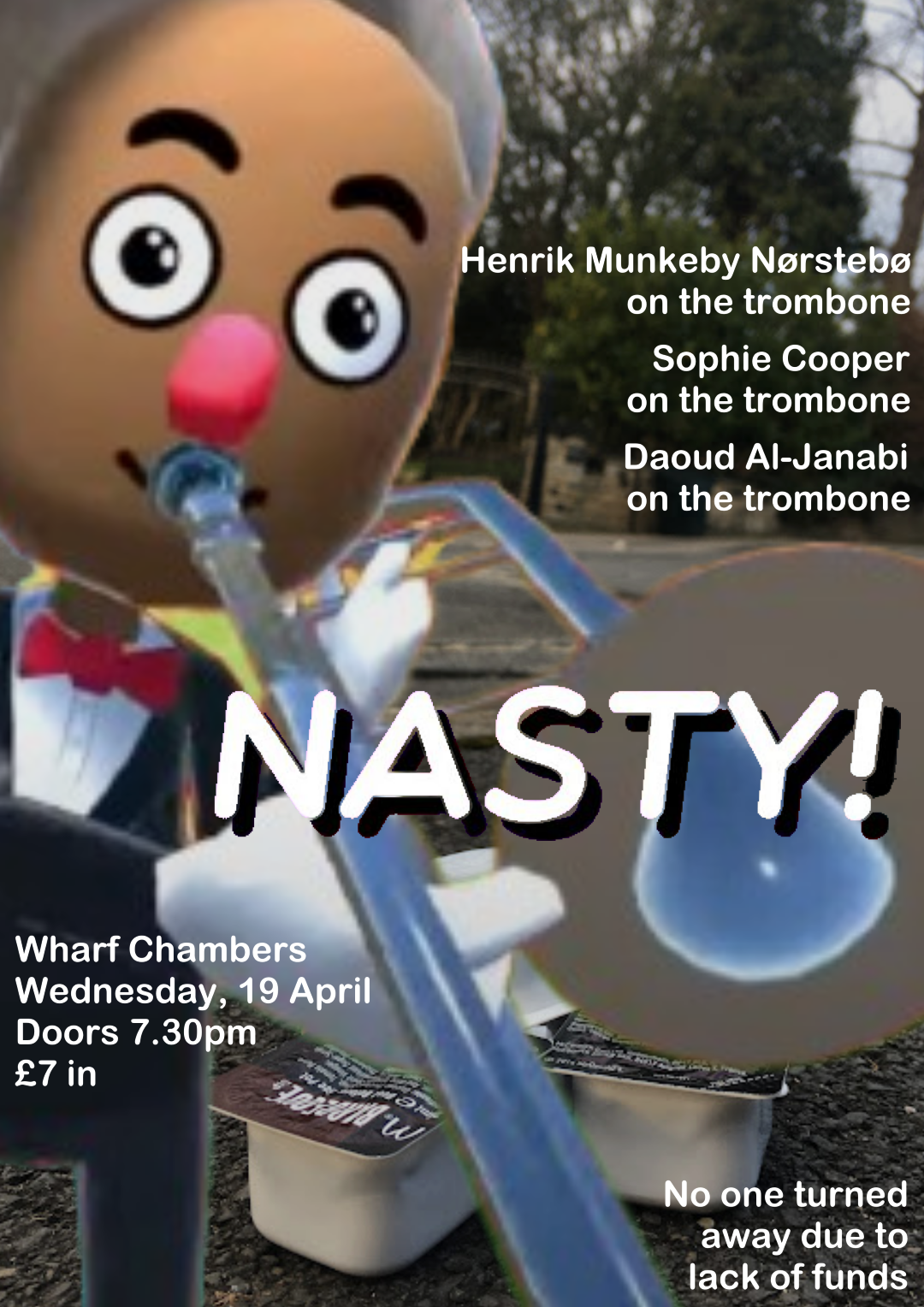 Three trombonists at one gig? That's
NASTY!
HENRIK MUNKEBY NØRSTEBØ
Electronics turn this often comedic instrument nightmarish and strange through amplification of the biology that drives it. Lips and lungs and embouchure and diaphragm, up close.
henriknorstebo.bandcamp.com
SOPHIE COOPER
Reverse archaeology, finding truth through applying layer after layer of looping noise to melodic folk. If cleanliness is next to godliness I don't wanna be godly.
sophiecooper.bandcamp.com
DAOUD AL-JANABI
Consistently one of the top five most obnoxiously loud members of obnoxiously loud (kinda) jazz metal(ish) band Lo Egin. For his first solo show, his breath will overcome his brass.
loegin.bandcamp.com
Wednesday 19 April, from 7.30pm
£7 on the door
No one turned away due to lack of funds
Wharf Chambers
23-25 Wharf St, Leeds LS2 7EQ
Wharf Chambers is a members' club and you need to be a member, or guest of a member, in order to attend. To join, please visit their website. Membership costs £2 and requires a minimum of 48 hours to take effect.
wharfchambers.org
pics, cheers Tay, Tom and Jake