Ring the bells and fan the flames, the Volumancer is coming.
LO EGIN
Brass scarred doom, morose and gleaming.
loegin.bandcamp.com
STATIC CARAVAN
The operators of last resort for: the post (office) punk, motor(ways)ik and TrancePennine Trains.
staticcaravan.bandcamp.com
PROVINCIAL TOWNS OF AMERICA
EMBRACE the grind of daily noise mayhem. FEEL the discomfort of silence between fits of abrasive guitar and garbled screams. EXPECT guitar pedal use and misuse.
UT014: Rusher Cutting, For Keiji
Friday 21 July, from 7.30pm
£7 on the door
No one turned away for lack of funds
BYOB, BE COOL
LS12 (contact for address)
ig
fb
email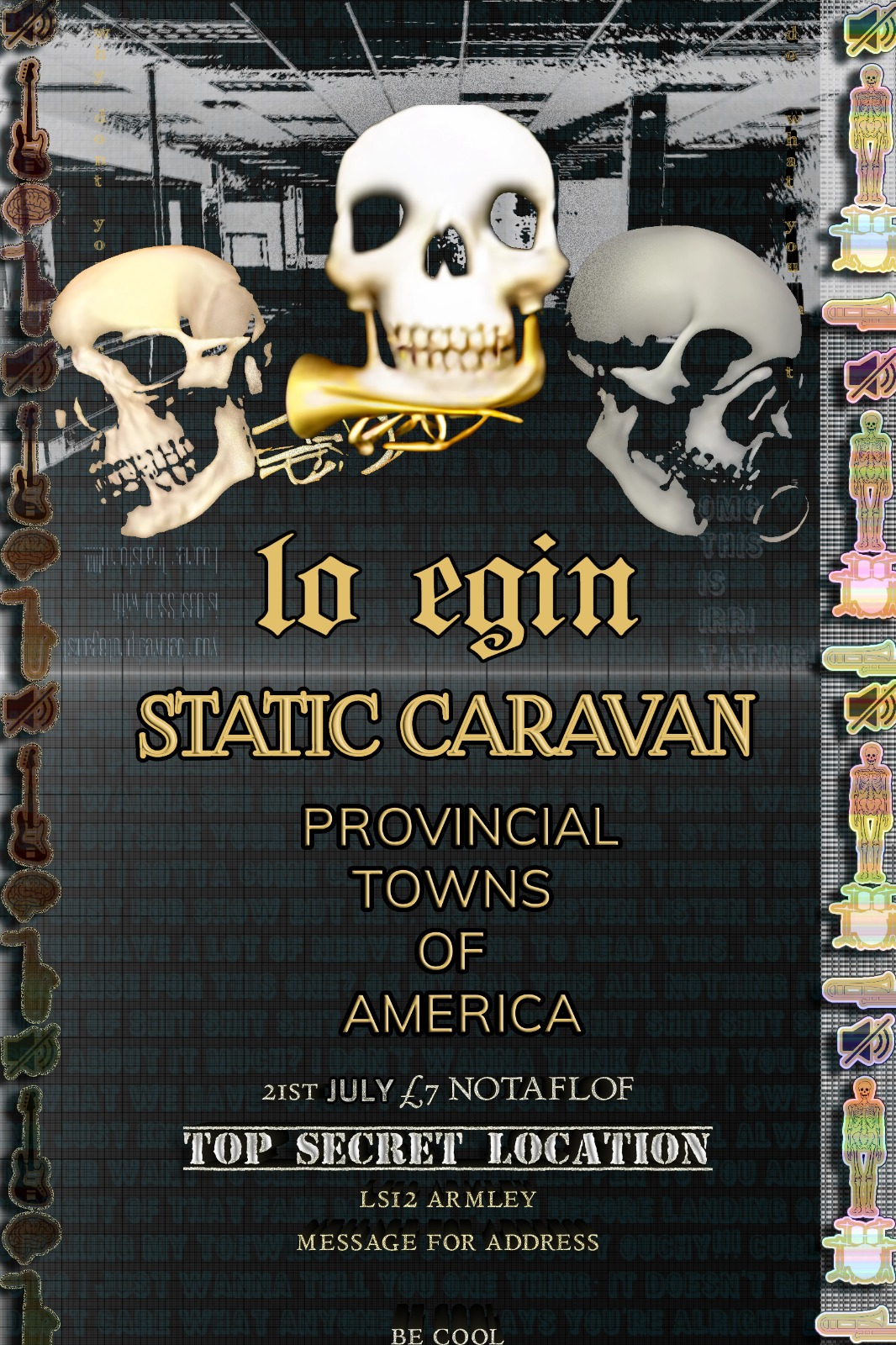 pics